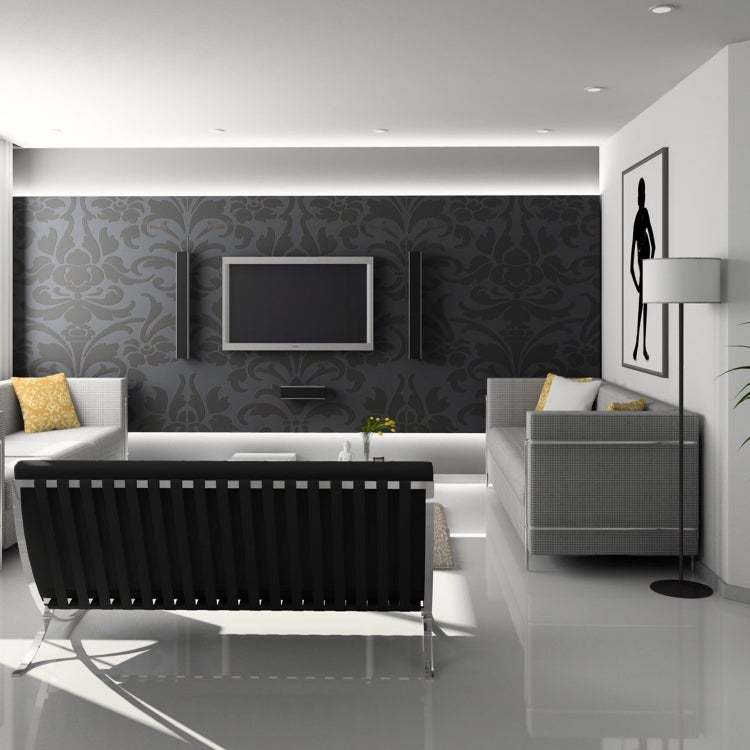 Beauty is in the eye of the beholder, and that saying rings true for how one chooses to decorate one's home. 
Therefore, one person's love of leopard print could be another person's decorating disaster. 
If you are looking to sell your home this year, change up or avoid these top five no-nos. 
Having wall-to-wall carpet is the number one no-no. 
According to Jonathan Scott of the famed Property Brothers, no one is looking to buy a house with carpet—which can hold many of life's unsavory side effects like dirt, stains, and hair.
In theory, this decorating idea should make a small space appear larger. 
However, according to Scott, the effect can actually make your room look like an "'80s dance hall." Let the dance hall die and opt for full-length mirrors instead. 
When it comes to decorating to sell, less is almost always more. 
Be particularly picky about the foyer, since this provides the initial impression of the interior. 
Keep shoes, winterwear, bags, and other daily-use items organized and out of sight. 
Rearrange or remove furniture and décor throughout the home to make each room appear as spacious and inviting as possible.  
Although wallpaper can add that pop of color that a room desperately needs, a loud or dizzying pattern can turn off buyers. 
If you want to add appealing hues, stick with paint.
Although beautiful, the color white is not realistic when it comes to life's many mishaps. 
Realtor.com recommends that homeowners gravitate toward rich shades such as rust browns, black, green and grey.