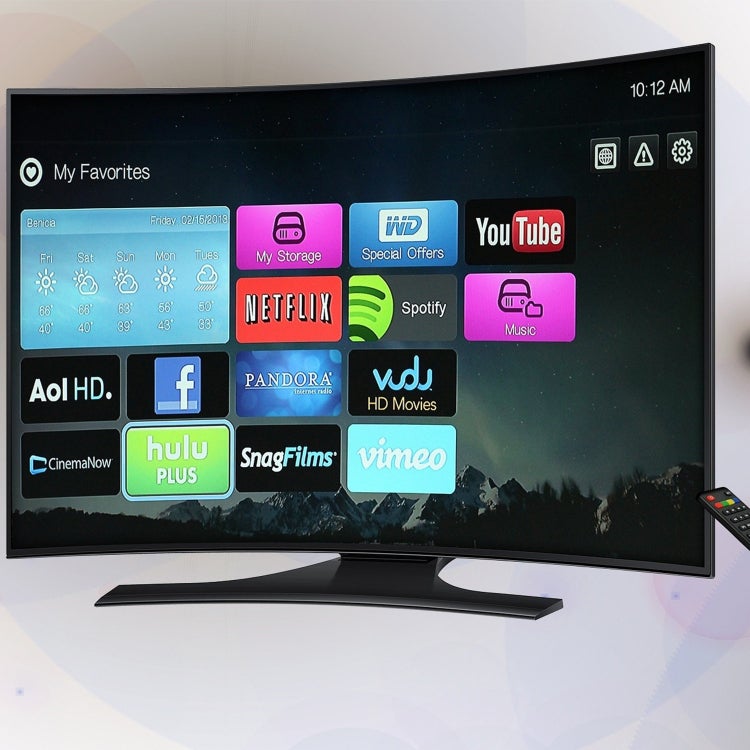 There really is no place like home for most of us. 
According to a recent survey by Houzz, an online platform that provides resources for home design and renovation, the majority of homeowners say a comfortable home is key to their happiness. 
Top of the list of things at home that make them happy are large windows and comfy furniture. 
Great, but those large windows may be a waste of light on the males in the family; 40 percent of men said that having a big-screen TV makes them happy, and 15 percent noted that even the sound of TV is appealing to them.
Almost a third of people surveyed said they would be happy if they never had to wash another dish. 
16 percent admitted they'd really like to skip making the bed – this despite the fact that nearly a quarter of survey respondents who said their homes needed work felt happiest in their bedrooms – however messy. 
Or maybe the bedroom was an escape from the mess in the rest of the place. 
That said, most people do prefer their homes to be clean, organized, and comfortable. 
However, women prefer things to be organized, while men listed comfort as the most important factor in making them happy at home.
Homes were most happy when shared with others: 
Nearly half of respondents were happiest with their immediate family in the house, and close to 30 percent said a home filled with friends and family made them happy. 
Not surprisingly, that means a big thumbs up for family and/or living rooms as places where survey respondents most enjoy spending time … they even come out ahead of bedrooms.
Ranking second as the room where people were happiest: the kitchen. 
Well, this may have something to do with it:
The number-one smell that made people happy at home was food.