Why Flexibility Is the Watchword for Today's Homes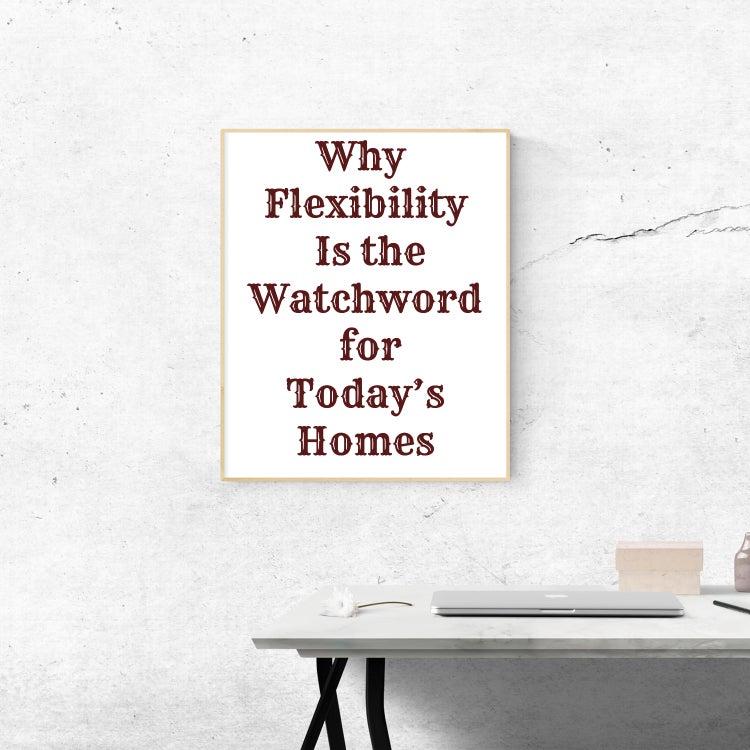 Let's roll back the clock to around 1900. If we take a tour of the average home, we'll find layouts of about 900 square feet. 
Fast forward to the year 2000, and we'll find that number has more than doubled, to just over 2,000 square feet. 
However, the trend toward "bigger is better" has not carried into 2019. 
The past few years have seen a slow decrease in median home size. 
By the end of 2017, it was just over 2,400 square feet.
While this shrinking home size may be significant, what's even more noteworthy is the change in style. 
Gone are the days of formal living and dining rooms. 
The trends for extravagant game rooms, wine cellars and media rooms also seem to have faded into the history books.
Today's homeowners are seeking something different. 
They want rooms that serve multiple purposes and homes that serve multiple generations.
This latest concept offers a home within a home. 
A common layout includes a great room that serves as both living and dining rooms and a suite that adjoins to the main house. 
This attached one-bedroom living space includes its own kitchen and bathroom and can function as a teen suite, college student's pad, home office, or in-law apartment. 
The idea is that it can be whatever the homeowners need it to be. 
As parents age or adult children bounce back home, the layout offers suitable living arrangements to accommodate a variety of situations. 
It creates a space that allows the property to meet homeowner needs, not just for many years but for many generations.