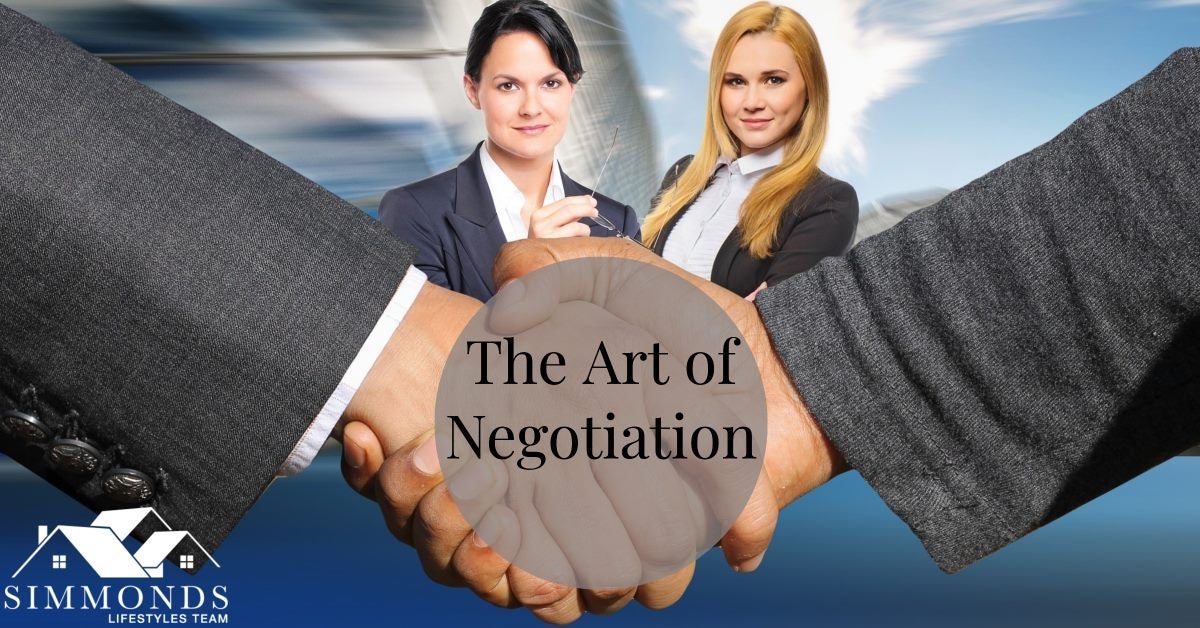 Negotiation: There's More to it Than You Think!
When you think of real estate negotiations, what comes to mind? 
For most buyers and sellers, price tops the list.
While this is certainly an important part of any real estate deal, did you know there are at least six others areas of potential negotiation? 
Closing costs:

In addition to the price of the home, buyers must pay closing costs that cover lender fees and other charges. 
Buyers may ask sellers to help pay for these costs with a flat dollar amount or a percentage of the fees.
Closing date: 
Do you need to close on a home quickly? 
Perhaps you need a little more time to search for your next home. 
There are also different advantages to closing at the beginning and end of the month. 

Personal property: 
What will be included with the four walls and roof? 
Negotiations will be worked out on whether the seller includes the washer and dryer, kitchen appliances, and even items such as living room furniture or that pool table in the basement.
Contingencies: 
Many real estate contracts are contingent on financing or other home sales. 
The buyer may need to complete their lender requirements by a certain date or complete their current home sale before the contract is in full force. 
These details must be worked out and agreed to up front.
Home repairs: Most contracts include a stipulation that the buyers can complete a home inspection. 
Once the buyers receive this report, they can ask the sellers to fix items that were found to be in disrepair. 
Each of these items must be negotiated.
Home warranty: This can be provided as an incentive to buyers to offer peace of mind. 
It can be particularly appealing for older homes. 
It typically provides coverage for the home's HVAC system, appliances, and other major items in the event that they need repair soon after the purchase.
Does this sound like a lot to negotiate? 
It is. 
Fortunately, real estate agents are expert negotiators and can handle all of these points for you! 
Your agent will identify your top needs and work hard to get you the best deal. 
Debbie Simmonds: 


?

 250-246-0708
Email: sales@debbiesimmonds.com
 — inNanaimo, British Columbia.